Currently
Dear friends from UIP member organizations,
as we have already announced, we were forced to turn the classic form of this year's conference into a webinar due to unfavorable epidemiological circumstances. We tried to make the best possible set of lectures and we consider 3 hours to be the optimal time. Significant help was provided by the Vice-President of the Union Internationale de Phlebologie (UIP) dr. Sergio Gianesini by providing a financially accessible agency and blocking crowded digital calendars. The condition of UIP assistance is to present everything in English, so that our program is available in more UIP member countries.
Here you can register for free.
MUDr. Jaroslav Strejcek, CSc.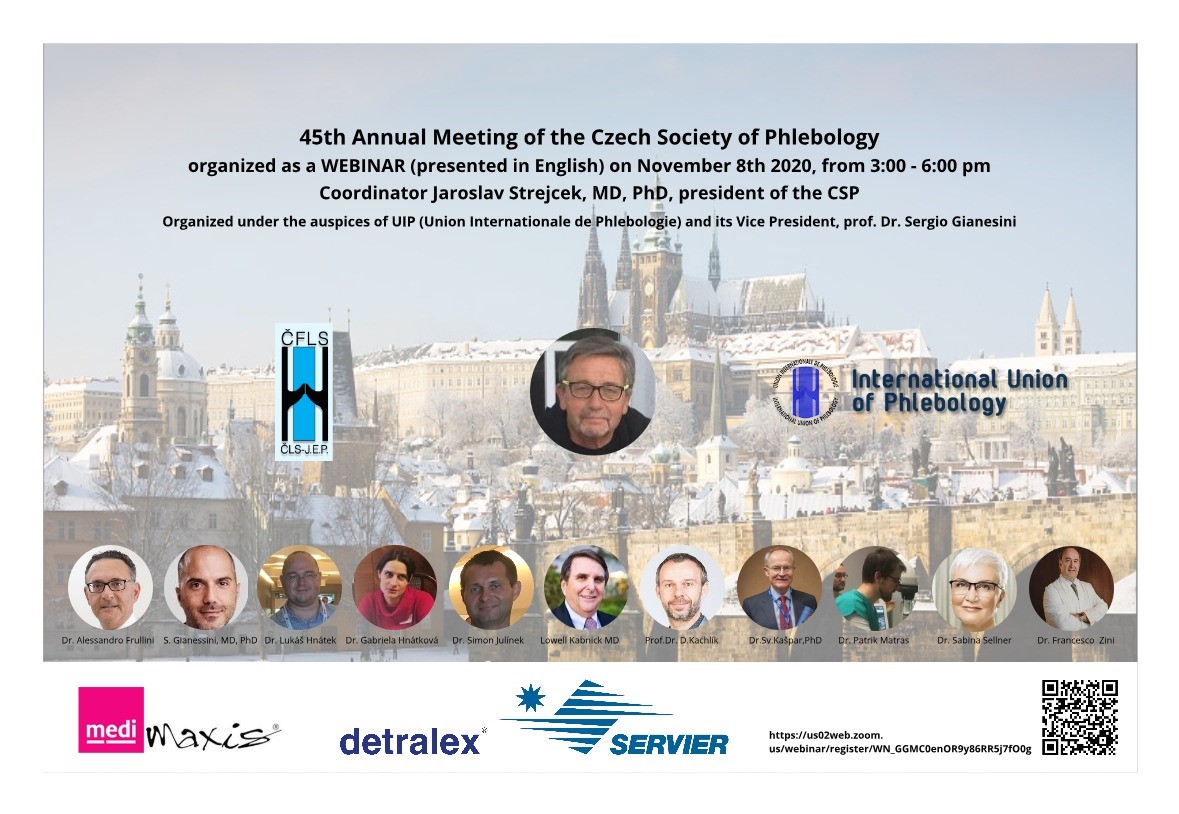 Web Sponsors