Currently
45th Phlebological Days with international participation
November 6-7th, 2020
Prague, Czech Republic

Congress Venue:


November, 6th, 2020: Department of Anatomy, Second Faculty of Medicine, Charles University Prague

November, 7th, 2020:

Congress Center of the Czech Medical Association J.E. Purkyne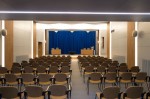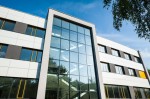 Preliminary information about the program of the 45th Phlebological days:

This year's program will be created in cooperation with the head of the Department of Anatomy of the 2nd Faculty of Medicine, Charles University -
prof. MUDr. David Kachlík, PhD.
On the first day of the conference, a unique
anatomical-sonographic workshop
will be organized under his patronage on the premises of the Department of Anatomy of the 2nd Medical school, Charles University Prague.
We invite not only all of our members, but also representatives of other medical fields who want to understand perfectly the anatomy of the venous system, its sonographic images and their application for clinical use.
This is the first working meeting of representatives of systematic anatomy and clinicians who examine the venous system using duplex sonography.
Registration and accomodation, abstracts (in standard form): strejckova@seznam.cz
Cell Phone:
+420 605 210 921 (Mo-Thurs 9 a.m.- 2p.m.)
Web Sponsors